A high-density polyethylene or HDPE pipe is a type of pipe made of an extremely versatile kind of plastic called polyethylene which is durable, resistant to chemicals, immune to corrosion, and lightweight – all desirable physical properties for pipes.
An HDPE pressure pipe is ideal for transferring low-temperature gases and fluids and can be used in various urban, marine, agricultural, drilling or industrial pipelines. Examples of applications include general use, fire main, drinking water, recycled water, wastewater, sewer and above-ground pipelines, gas piping systems, communications conduits and imperial pipes in rural locations.
See our list of HDPE pipes for water supply and pipe fittings below.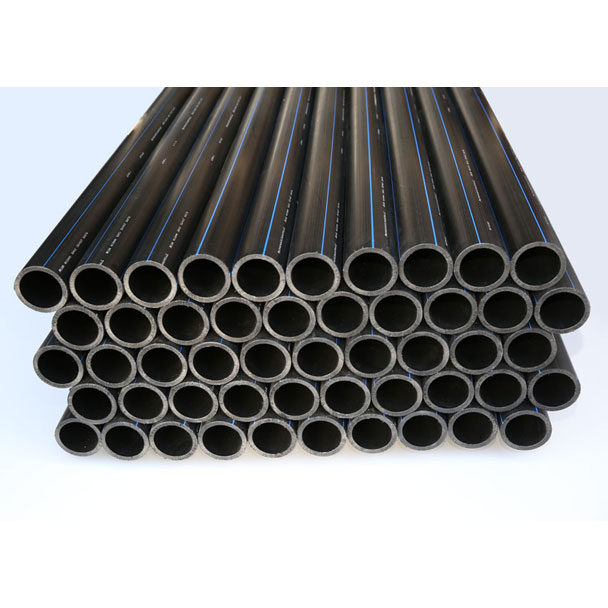 ISO 4427
Download Catalogue
Pipes for Potable Water Application & Irrigation
Adhere to International Standards ISO 4427
Usage: Polyethylene (PE) pipes for water supply
Size Range: 20mm to 400mm
Pressure Rating: PN10, PN16, PN20
Standard Dimensional Ratio: SDR17, SDR11, SDR09
Available in 6 Meter, 12 Meter & Rolls with blue stripe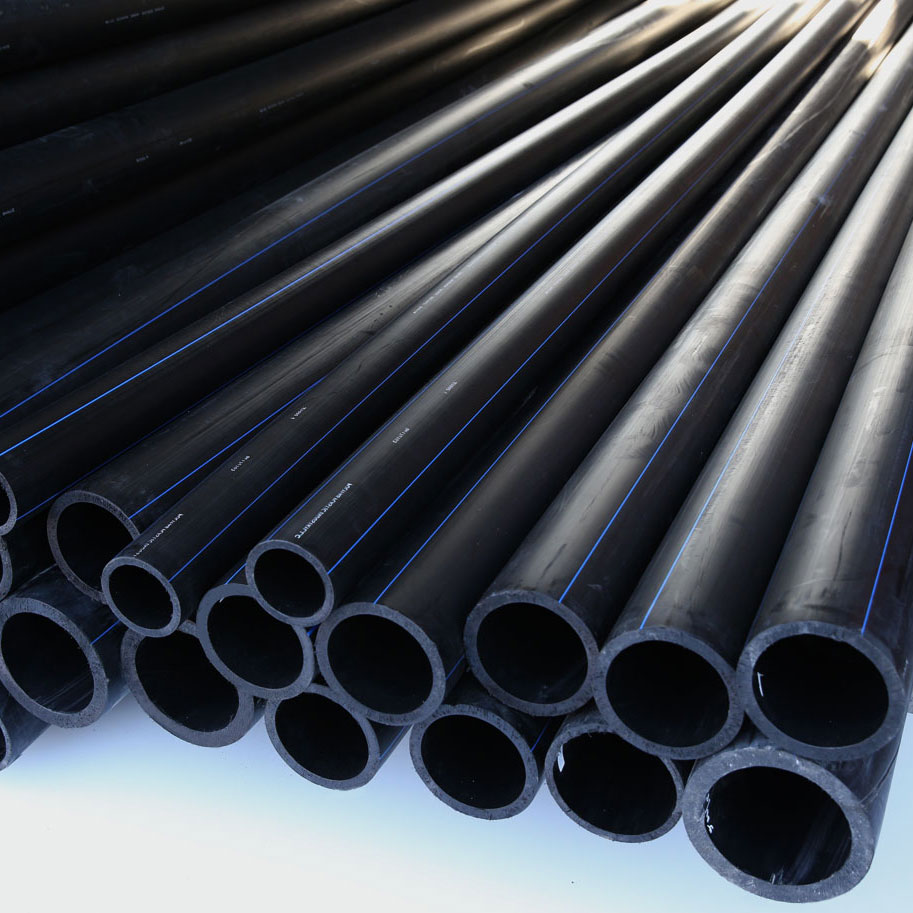 EN13244
Download Catalogue
Adhere to International Standards EN 13244
Usage: Plastic piping systems for buried and above the ground pressure systems for general purposes, drainage and sewerage –
polyethylene (pe) – part 5: fitness for purpose of the system
Size Range: 20mm to 400mm
Pressure Rating: PN20, PN16, PN10, PN6
Standard Dimensional Ratio: SDR9, SDR11, SDR17, SDR26
Available in 6 Meter, 12 Meter & Rolls
Polyfab Plastic Industry LLC is the trusted source of superior-quality and sustainable piping solutions in the UAE. Our industry knowledge, expertise and specially designed HDPE pipes for water supply solutions can give you the advantage you need for a successful project.
Polyfab is the go-to source of PVC pipes and fittings to suit a range of applications in various industries. From plumbing and irrigation to drainage, wiring and cabling , discover the strongest, most reliable PVC conduits and piping products in the market today.
Contact Us for PVC pipes and fittings!