Aligned with the goal of providing bespoke plastic piping solutions that meet unique customer needs, Polyfab is also a welding machine supplier in the UAE. Through our fusion machine rental services, our clients gain access to the butt fusion machine or electrofusion welding machine they need for their PVC and HDPE pipeline onsite installation.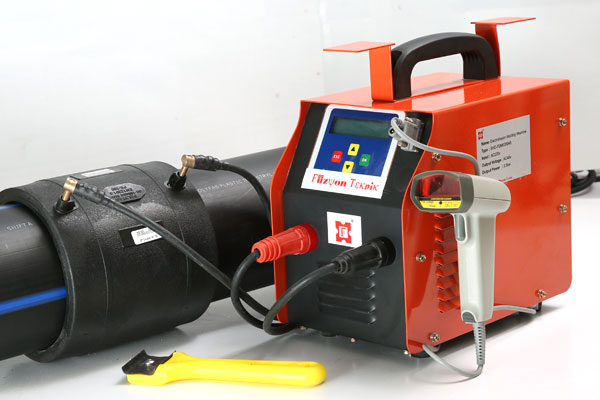 ELECTROFUSION MACHINE RENT/SALE
In electrofusion, you insert the pipes to be jointed into a pipe fitting with built-in heaters. The electricity from the electrofusion machine heats the fitting's built-in heater, melting the fitting's interior wall and the pipes' exterior walls, bonding them together and ensuring a strong, homogenous joint.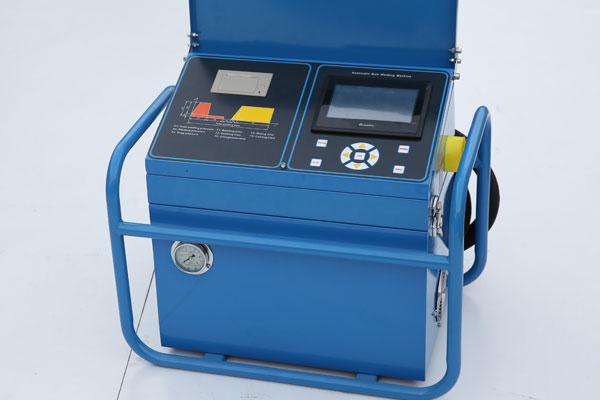 CNC BUTT FUSION MACHINE RENT/SALE
CNC is Computer Numerical Control, and a CNC butt fusion machine joins pipes and fittings the same way a regular butt fusion machine does. However, CNC butt fusion machines are guided by computer-aided manufacturing software. Pipe installation companies in the UAE requiring high-precision welding will benefit from CNC butt fusion.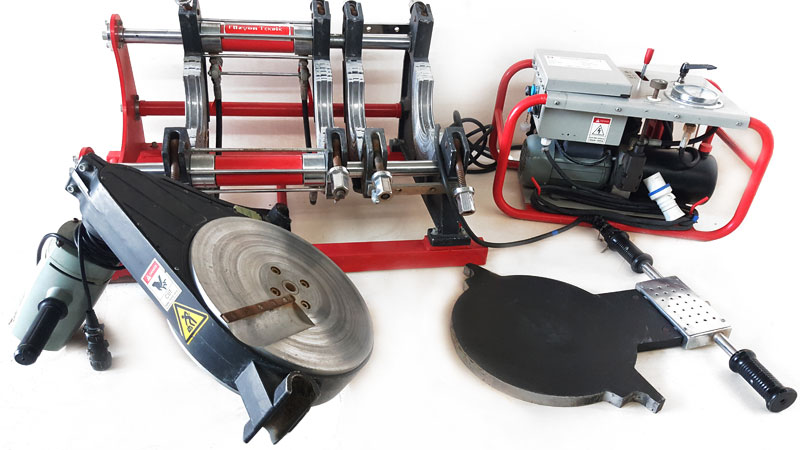 BUTT FUSION MACHINE
Butt fusion machines are used when the site requires precision welding. The process economically joins two pipes with exactly the same wall thickness. Butt fusion works by heating the ends of two pipes and, when they reach a certain temperature, bringing and keeping them together until they form a permanent bond.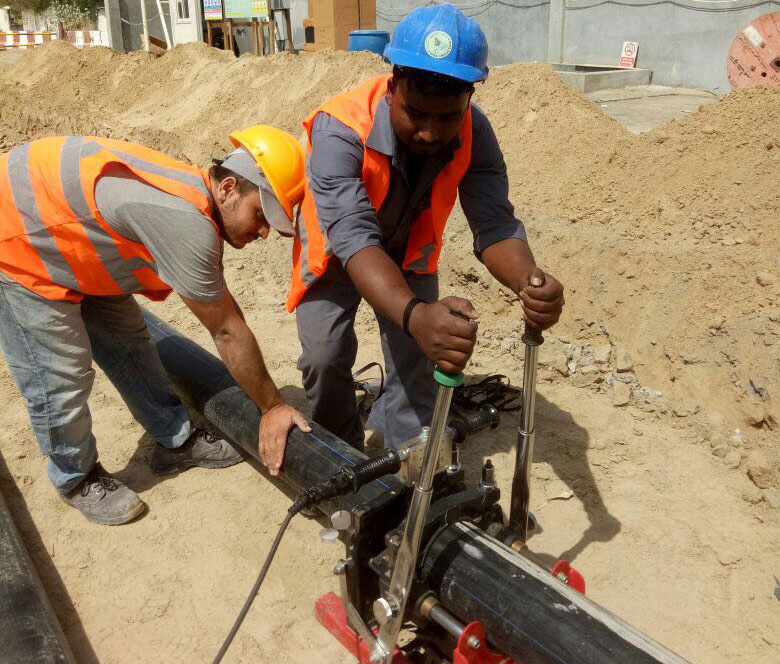 ON-SITE INSTALLATION WORK
Polyfab provides turnkey, end-to-end piping solutions. We know plastic pipes best, so we are the people to call if you need expert pipes installation support and assistance. At Polyfab, we have specialized equipment for your demanding HDPE installation applications and expert technicians to provide optimal piping solutions.
Know More About Polyfab Services
Get access to expert services and top-of-the-line equipment for quality, on-time, professionally delivered projects. Talk to the Polyfab Team today.