7 Benefits of Using PVC Pipes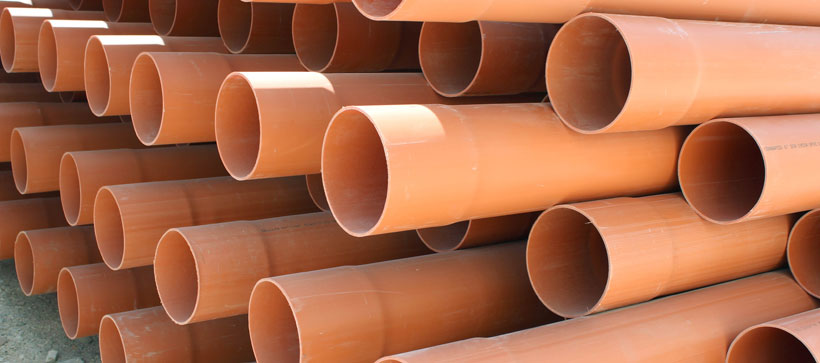 Whether you are embarking on a new plumbing project, overseeing a vast construction plan, or looking to upgrade some aspects of a system, it is crucial that you are choosing the best pipes possible.
Generally, that means you want to choose PVC pipes from the top PVC pipes suppliers in UAE. If you aren't convinced that these are the best pipes for you, read on for the seven benefits of using PVC pipes. 
1. PVC pipes are safe.
One of the most significant benefits of using PVC pipes is that the material is safe and non-toxic. PVC pipes don't have the biofilm contamination that is usually a breeding ground for bacteria. Therefore, PVC pipes can be used for the transportation of drinking water.
Safety is paramount to consider when selecting piping material for plumbing projects and residential usage as the last thing you want is to be contaminating the water that flows through it. As it is the world's most researched and thoroughly tested plastic, you can be assured when installing PVC pipes that you are using the safest option available.
2. PVC pipes are efficient and sustainable.
When compared to metal equivalents, PVC pipes come out on top for efficiency as they provide better drainage and are less likely to get clogged. Additionally, it is more efficient to produce these pipes because they require less energy and fewer resources to manufacture than other plastics and metals. And because they are lightweight, they also require less energy to transport.
Once you are finished with your PVC pipes, you can recycle them. In fact, they are easily recyclable and can be recycled multiple times before they begin to lose their technical properties. Using and recycling PVC pipes helps to preserve natural resources while still reaping all the benefits of the material.
3. PVC pipes are lightweight yet durable.
Compared to all other options, PVC pipes have a considerable advantage when it comes to the weight as the material is significantly lighter than that of other piping materials. This lightness is beneficial for everyone involved as it makes it safer to carry and install. Moreover, the fact that it is a lightweight material means that you will encounter far fewer manual handling difficulties than with metal pipes.
However, just because PVC is lightweight, it doesn't mean that this material isn't durable. They have a much lower failure rate than other materials.
4. PVC pipes are easy to install and versatile.
As they are lightweight and flexible, PVC pipes are also easy to install and require a lot less installation time and labor. You can easily cut, shape, weld and join PVC pipes into whatever shape and size that you need for the project. The versatility of PVC pipes is why they are used in
projects as varied as waste-water systems and advanced fire-sprinkler systems.
5. PVC pipes last a long time.
Metal pipes often rust when they come into contact with water and other chemicals, which isn't ideal when using the material for pipes. On the other hand, PVC pipes don't rust or corrode, which significantly enhances their durability and means they can last for at least 50 years. PVC pipes are proven to have the lowest pipe break rate out of all materials.
In fact, PVC pipes are resistant to weathering, chemical rotting, corrosion, shock and abrasion, making them the ideal pipes for a variety of indoor and outdoor projects. What's more, as long as they are high-quality PVC pipes that are installed correctly, they need minimal maintenance. However, when repairs are required, they are much easier and cost-effective to do than metal pipes.
6. PVC pipes are better equipped to deal with heat.
If you decide to use metal pipes, you are also going to need insulation as they will affect the water temperature. On the other hand, as plastic is a poor conductor of heat, when you use PVC pipes, you can be assured that the water temperature will be maintained. For this reason, it is highly recommended that you use PVC pipes for boilers and air conditioners.
7. PVC pipes are cost-effective.
Even with all of its benefits, PVC is still the most cost-effective option for high-quality piping solutions. This material has been the preferred choice for decades, thanks to its physical and technical properties and superior cost-performance. No matter what project you are working on, you can be assured that choosing PVC pipes is the best option in terms of durability, lifespan, and price.
Where to Purchase PVC Pipes
If you are looking to purchase high-quality PVC pipes for your next project, then you want to ensure you are choosing ones produced by the best PVC piping manufacturing company in UAE.
At Polyfab, we pride ourselves on offering our customers the highest quality products with the latest technology at an affordable price. No matter what your project is or what your plastic piping needs may be, we have the products to help you achieve your goals.
Reach out to us today to discover more about our offerings and to learn about our piping materials and installation services. We look forward to hearing from you!